Meet the Governors
James Court, Chair of the Governing Board

Chair of the Governing Board
James was a governor for Hugh Myddelton school from 2012 and has been chair of the LQP since the partnership formed in 2019. He has worked in environmental policy and communications for 15 years, and was previously a local councillor for Clerkenwell. In his spare time, he occasionally enjoys watching Arsenal and playing mediocre golf.
Dr. Safia Danovi, Vice Chair of the Governing Board

Vice Chair of the Governing Board
Chair of the Teaching & Standards Committee
Safia became a governor for Winton Primary school in 2019 and is now vice-Chair of the LQP Governing Board and Chair of the Teaching and Standards Committee. She has a PhD in cancer biology and is a senior editor for the research journal Nature Genetics. She has an interest in promoting STEM, particularly among girls.
Bode Akanbi - stepped down from the LQP Governing Board on 23 Mar 22

Vice Chair of the Finance & Operations Committee - until 23 Mar 22
Lead Governor for Health & Safety - until 23 Mar 22
Claire Ballak

Vice Chair of the Equalities, Enrichment and Engagement Committee
Lead Governor for Family Engagement
Claire has many years' experience managing governance and compliance strategies and is currently the Head of Compliance at a business intelligence company. Claire is a Chartered Fellow of The Chartered Institute for Securities & Investment (CISI), has a Diploma in Investment Compliance and a LLB (Hons) Law degree. Claire was elected parent governor in 2019 and has two children in the partnership. Claire is also a co-opted member of the Islington Council Children's Services Scrutiny Committee.
Tim Barber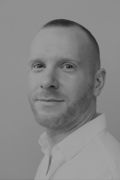 Tim is an Associate Headteacher at the Learning Quarter Partnership.
Rachael Black

Chair of the Equalities, Enrichment and Engagement Committee
Lead Governor for Safeguarding & CLA; Lead Governor for Equalities
Rachael is a full-time parent and manages a neuro-divergent household, so understands the everyday stresses for families with children with additional needs. One of her sons has autism, so she invests time in learning how to provide an environment that best supports the neuro-divergent community. Her children attended Hugh Myddelton for 4 years, when her family lived in Amwell Street, before moving to St Albans in 2014.
Rachael keeps busy with other voluntarily work - rescuing food from supermarkets to be given out to a wide variety of groups. She relaxes by cooking delicious vegan dishes and gets the most pleasure when sharing the joy of fantastic flavours with friends or those who think vegan food is inferior!
Anusri Brahma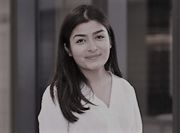 Anusri is a newly-appointed governor of the LQP and is an Islington local. She works as a Senior Consultant at a professional services firm within the Risk Advisory practice and is ACA qualified. Anusri is a keen reader, cook and (extremely novice) runner in her spare time.
Claire Brown

Claire is the Headteacher at Winton.
Rob Casey, BSc. Eng., MCIWEM.

Chair of the Finance & Operations Committee
Lead Governor for Health and Safety
Rob was a governor for Hugh Myddelton School from 2015 and has chaired the Finance and Operations Committee for the LQP from 2019. Rob has over 40 years of experience in water systems engineering and for 20 years at Thames Water. Rob managed a group responsible for all clean water hydraulic modelling for a supply network supporting over 7.5 million customers.
Rob is a member of the Chartered Institution of Water and Environmental Management, was Chairman of the Metropolitan Branch in 1999/2000, and Master of the Water Conservators livery company for 2020/21. As a Trustee for the Water Conservation Trust, Rob coordinates the schools programme for the Trust and enjoys supporting water-related science and environmental learning in schools.
Born and bred in London, Rob has a keen interest in the history of London's water supply and is an ambassador for the Museum of London Archaeology. Somehow Rob has managed to remain a single man, in his spare time he enjoys country walks and is a life-long Manchester United supporter.
Ben Copsey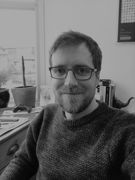 Ben works at City, University of London managing the Primary School Outreach Programme. Prior to this he worked on First World War Heritage in London, and as an Archaeologist. He enjoys workshop and lesson design, and is interested in diversifying, broadening and deepening the Primary curriculum. He lives in East London, and spends his time plotting fossil hunting trips, museum visits and placating a grumpy cat.
Sara Daniels

Lead Governor for Wellbeing
Sara was a governor at Hugh Myddelton School from 2018, and joined the Learning Quarter Partnership in 2019. She was a secondary school teacher in Tower Hamlets for 10 years, and currently works at Sadler's Wells Theatre as Learning and Engagement Manager. In this role, she manages the education and access programmes. Sara has two young children, who currently take up all of her spare time!
Sarah Gill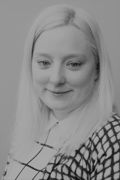 Sarah is the Headteacher at Hugh Myddelton.
Sarah-Jane Kennedy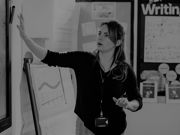 Sarah-Jane began teaching in 2014 and has taught at Hugh Myddelton since 2017, working across key stages during this time. She is currently the STEM lead and has introduced annual STEM weeks, delivered staff training on how to ensure children are working scientifically and engaged children through a number of different clubs. She enjoys working with local external agencies such as Heyne Tillett Steel and Thames Water on projects such as World Water Day, to create exciting opportunities where children understand where their learning can lead them. Sarah-Jane became a staff governor in January 2019, working across the Learning Quarter Partnership.
Cllr. Toby North

Lead Governor for Pupils with SEN-D
Toby was appointed as a local authority governor at Winton Primary School in 2018, and then co-opted as a governor when the Learning Quarter Partnership was formed. He works in public affairs for national children's charity, The Children's Society, and is a local councillor in the London Borough of Islington.
Nathalie Parker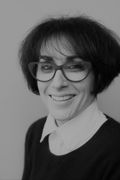 Nathalie is the Executive Headteacher of the Learning Quarter Partnership.
Joti Penrose-Stevens

Lead Governor for Pupil Voice
Joti has been a Solicitor for over 35 years and is a Partner in a global and national dispute resolution firm, working full time, in the City of London office. Joti currently specialises in medical device product liability claims and is busy co-ordinating and working with other law firms in handling numerous claims arising as a result of a global voluntary product recall. This work has involved her in travelling abroad in Europe and beyond, in pre-COVID times.
Joti lives in Islington and has been a governor of Winton Primary School since May 2013 and more recently a governor of the LQP since its formation in 2019.
When not working or attending to her LQP governor duties, Joti occasionally helps out at a voluntary luncheon club for the elderly in Brighton and enjoys meeting with friends and catching up socially over a nice meal.