The Humanities
At Hugh Myddelton Primary School, we aim to provide our pupils with a Humanities curriculum which enables them to become confident, creative and independent learners who can explore the use of different knowledge and skills throughout topic-based learning.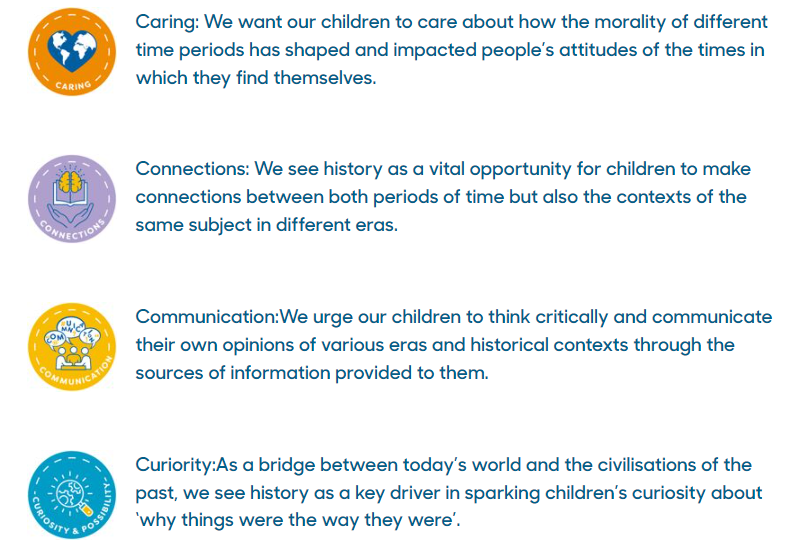 Humanities consists of history, geography and religious education. We follow a high-quality and exciting scheme of work, rooted in the National Curriculum, which was developed to provide pupils with a comprehensive knowledge of Britain's past and develop their understanding of significant locations in the wider world, as well as key events in world history.
Our study of history and geography across the school is exciting, enriching and engaging with many cross-curricular links between subjects. Our teachers aim to inspire in pupils a curiosity and fascination about the world and its people. Our aim is to broaden children's real-life experiences both inside and outside of school through educational visits, visitors, experimentation, exploration and discovery. Pupils learn about different environments and historical events through a varied and creative range of activities from art, drama, poetry, ICT and design technology. The Humanities curriculum at Hugh Myddelton aims to encourage a lifelong enthusiasm for learning about the world past, present and future and its diversity.