Destination Schools
Children from Hugh Myddelton go on to succeed at some excellent destination schools: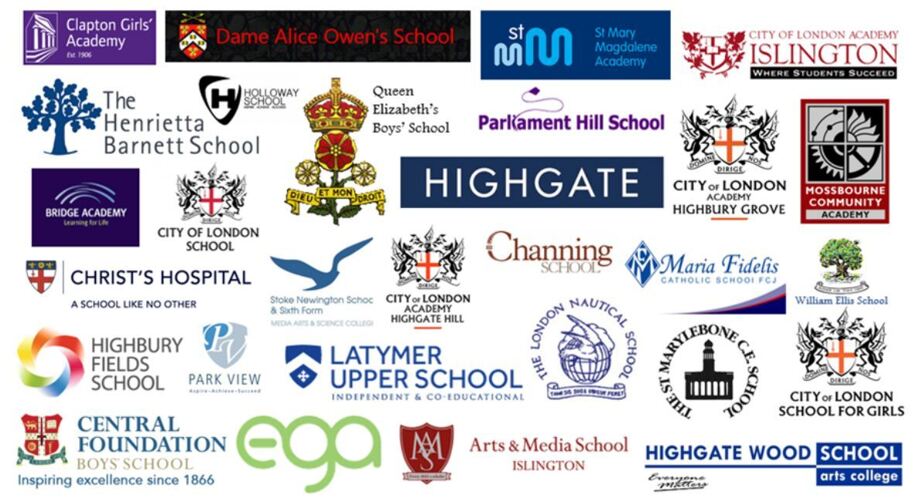 The process for transferring to secondary school depends very much on the needs of your child, and your wishes as a parent. The best thing to do is to look at all of your options early (even as early as Year 3 or 4). This will enable you to understand the different schools available and the varying entrance procedures for each. This can be a complicated process, so please do book an appointment with the headteacher to discuss your child's next steps.
Details of the state school transfer process to Islington schools can be found here.