Computing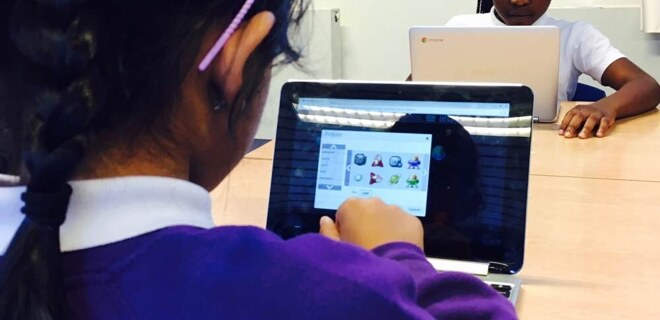 At Hugh Myddelton Primary School we strive to make sure our pupils are masters of technology. We aim to develop 'thinkers of the future' through a broad, ambitious and relevant education in computing. Technology is all around us and will only become more prevelant over the coming years; therefore, it is imperative that our computing curriculum models and educates our pupils on how to use technology responsibly, safely and positively.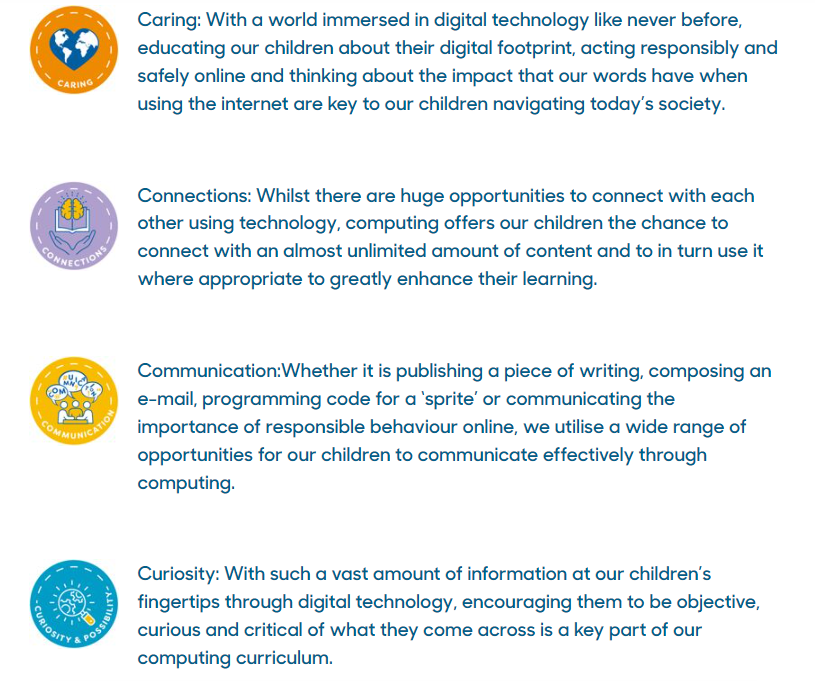 We are passionate about ensuring our pupils are creators, not just consumers, and our broad and creative curriculum, that encompasses computer science, information technology and digital literacy, reflects this. Our curriculum and ethos aims to equip our pupils with the computational skills that will allow them to use technology :
-to express thems in a positive and appropriate manner
-to broaden and deepen their learning (in computing and across the curriculum)
-as a means to drive their generation forward into the future.
Our pupil's safety is of the utmost importance to us and we endevaour to ensure they understand the advantages and disadvantages associated with online experiences. We want children to develop as respectful, responsible and confident users of technology, aware of measures that can be taken to keep themselves and others safe online. On top of this, we want children to understand there is always a choice when using technology and we, as a school, utilise technology to model positive use.
We recognise that education is the most effective way of preventing issues surrounding technology and social media and building computing subject knowledge will allow pupils to effectively demonstrate their learning through the creative use of technology, while making sure we are all safe when using technology. Our aim is to provide a computing curriculum designed to balance acquiring a broad and deep knowledge through the logical, systematical and explicit teaching of the most useful knowledge and skills.
Websites to support learning across the curriculum
Useful links for parents:
https://www.internetmatters.org/resources https://www.nspcc.org.uk/keeping-children-safe/online-safety/